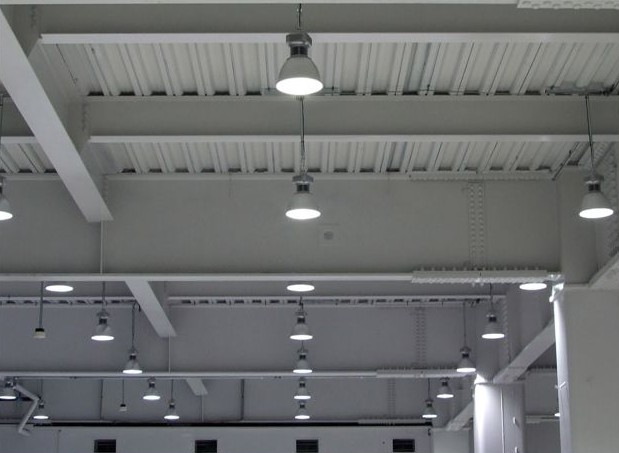 The DesignLights Consortium® (DLC) is a non-profit organization dedicated to accelerating the widespread adoption of high-performing commercial lighting solutions. The DLC promotes high-quality, energy-efficient lighting products in collaboration with utilities and energy efficiency program members, manufacturers, lighting designers, and federal, state, and local entities. Through these partnerships, the DLC establishes product quality specifications, facilitates thought leadership, and provides information, education, tools and technical expertise.
We are a DLC approved Testing Lab:

Link:https://www.designlights.org/solid-state-lighting/qualification-requirements/testing-lab-requirements/dlc-approved-lm-79-testing-laboratories/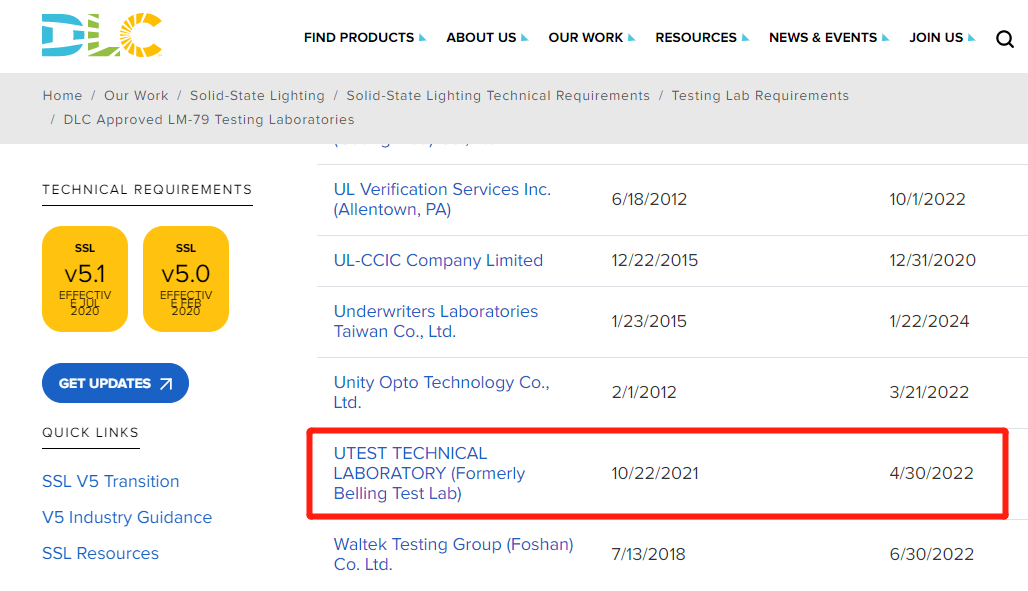 ▲ DLC application process
•

Provide product information including safety certification;




•

Sample testing;




•

Test report (about 1 week)




•

Submitted documents and test reports via DLC website portal;




•

DLC initial review (single application: 1 week; family application: 2 weeks);




•

Payment;

•

DLC review (about 2 weeks)




•

DLC put products on QPL.



  ※

 DLC required product information forapplications:
•

Test Report (LM-79 report and ISTMT report)

•

Product Safety Certification (UL or ETL, safety certification organization relevant in the United States or Canada. (i.e. OSHA NRTL or SCC-recognized body).or federally approved reports such as US).


•

Product Specification;

•

LED LM-80 report.(Lamp bead life test report, if not, the lamp needs to do a long test).


•

LED Specification.


•

5-year Warranty.


•

For premium application – LED Driver Specification and Life evaluation.

•

For replacement light source – Installation manual.



           

 

▶ DLC required Test Report for applications:
✔
LM-79 Test Report;
✔
LED ISTMT Report;
✔
LED Driver ISTMT Report (for premium applications).